Dear Colleagues and Friends,
Happy New Year! I hope that this newsletter finds you and your loved ones safe and healthy. I'd like to share some wonderful things that happened in 2020 and give you a peek at IOC plans for 2021. Our pride and joy of 2020 was the birth of our new baby: ISSS Technology and Best Practices virtual conference! In case you missed it, no worries as we will have an annual cele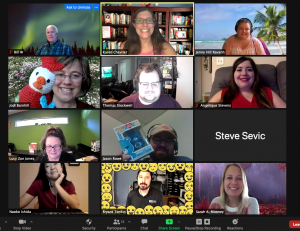 bration. Our 2021 conference is being held April 26-30th, 2021. You can find more details below in the Conferences section.
Another thing that happened for the first time in 2020 was the Ask IOC event. We will carry this event forward to 2021! The next one is Thursday, February 18th at 1:00 Eastern. It is free and you can find out more and submit questions in advance at International Software Forum .
Speaking of the forum, don't miss out on opportunities to win exciting prizes by being engaged. If you join the forum and make at least one post or reply to a post between now and the virtual conference, you are entered to win prizes. The smallest prize is a pair of really cool socks.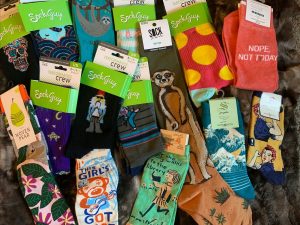 And to lift the spirits of our ISSS community we continued our tradition of giving back. We gave hard working ISSS professionals gift cards for caffeine, small businesses and fair trade as well as a NAFSA membership, 3 NAFSA annual conference registrations, animal sanctuary joy, Heifer International and donations to food banks across the country. As a thank you to our clients, IOC gave $500 to Institute of International Education's Scholar Rescue Fund and Student Emergency Fund.
We have continued our partnerships with Srini Srinivasan of eShipGlobal and Moroni Flake of English3. Thank you Srini and Moroni! We sponsored and assisted with the San Antonio International Education (SAIE) conference. I'd like to give a special shout out to ISSS wonder women Patricia Ferguson of Alamo Colleges District and Sheena Connell of University of the Incarnate Word for their hard work to make SAIE happen.
In September, IOC turned 3 years old and has blossomed into a team of 10+. Our client base has grown to over 20 institutions that include small, private, midsized, Ivy League, health science centers and major research universities.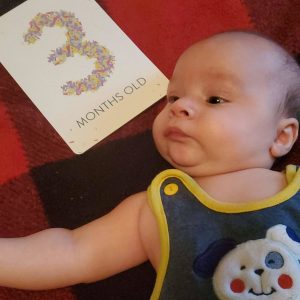 We are excited to introduce our newest IOC staff: Angélique Pontneau Stevens and Bill Webster. Angélique joined IOC as an Associate Project Manager. She also gave birth this fall to a baby boy, Alexandre. She will resume her work as an International Student and Scholar Advisor at Florida State in January 2021 while continuing to work with IOC.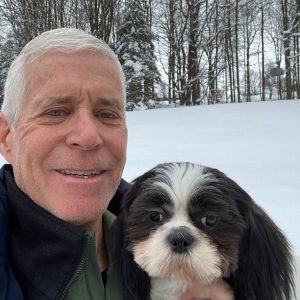 Bill retired from Cornell University and is a software developer for IOC. He is living his dream life bicycling around northeastern US, spending time with family, dogs and friends and working for IOC. The other members of our IOC team include: Jason Rowe, Karen Chevrier, Jenny Ravanh, Thomas Stockwell, Steven Sevic, Lucy Zoe, Bryant Tonkin, Naoko Ishida, Alex Borcau and Samrat Ghosh.
We all look forward to seeing you online soon. And dare I say… perhaps we'll see you in person! Stay safe and stay connected.

Jodi Barnhill, CEO