Description
The IOC Populate from E-Form in E-Form Group extension allows you to populate designated e-form fields with values from previously submitted e-forms within the same e-form group.
The previous e-form data can be populated into Information Display Only text or the default values of other fields.
Provided "Hide" and "Read-only" modifiers allow prepopulated dropdowns to trigger conditional field logic while hiding or preventing the user from changing the dropdown's value.
Common Use Cases:
Carry over data entered in a departmental e-form to the client e-form so they can review the information, or vise versa.
Use information entered in a previous e-form to trigger conditional field logic in the current form to enable a more customized client experience.
Allow the client to verify information they entered earlier.
Example: Allow a department user to select the student's program costs through a department e-form and then have those costs automatically populated into the client's e-form.
CLICK THE IMAGE BELOW FOR AN ANIMATED GIF EXAMPLE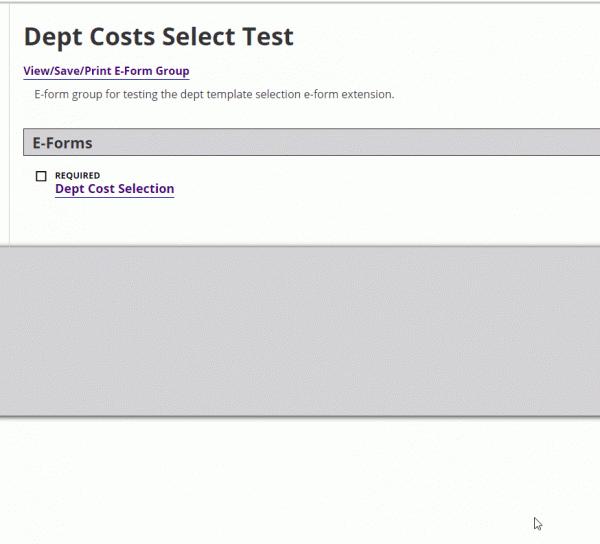 Contact info@iofficeconsulting.com for more information.